HISTORY
A journey of a thousand miles begins with a single step.
- Chinese philosopher Laozi
The Children's Cardiomyopathy Foundation (CCF) was founded in 2002 by Eddie Yu and Lisa Yue after losing their two sons, Bryan and Kevin Yu, to cardiomyopathy. After their own difficult experience, Eddie and Lisa knew that more could be done to advance knowledge on the disease and guide parents in getting the best care for their affected child.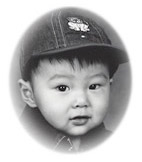 Brian Yu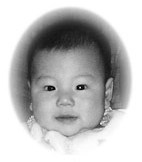 Kevin Yu
At the time of CCF's formation, cardiomyopathy was not a well-understood disease and research on children was limited. Medical guidelines for evaluation and treatment had not been standardized for physicians, and support resources did not exist for families dealing with a rare and chronic disease.
The First Steps
The need for a patient advocacy organization was great, and CCF set forth on a path to address unmet needs. Under Lisa Yue's leadership, researchers, physicians, organizations, and patients came together to form a cohesive community. With the involvement of CCF's medical advisors, staff, and donors, the Foundation grew nationally to become a strong voice for increased research, education, awareness, and advocacy.
Over the years, CCF's funding increased the number of pilot studies and multi-center research collaborations. This led to hundreds of medical journal articles and scientific conference presentations on pediatric cardiomyopathy. The educational materials that CCF developed made disease information more accessible to the public. As membership expanded, the Foundation increased its support services and resources to include patient materials, webinars, family conferences, parent ambassadors, and an online community.